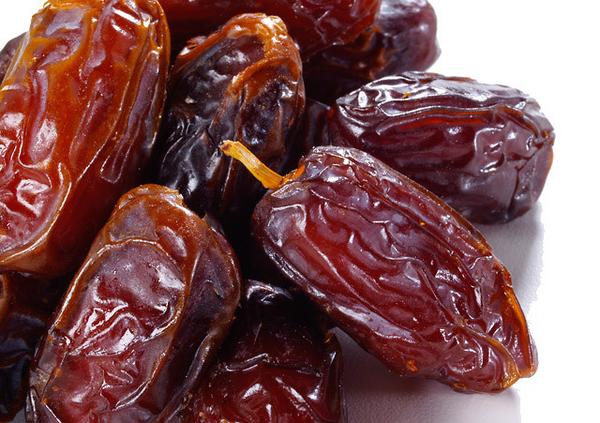 But how do they benefit our health and well-being?
Dates are great to add to cakes as a natural sugar source, delicious in smoothies and a great energy boosting snack! But what do these sweet treats do for our bodies . . . ?
Weight loss – Dates are low in fat, have a low glycemic load and do not contain cholesterol. Making dates beneficial to weight loss and reducing or maintaining cholesterol.
Rich in vitamins – B1, B2, B3, B5, A1, C and D
Natural source of sugar – Glucose, fructose and sucrose are the natural sugars found in dates. Making them beneficial natural sources of sugar, energy and a great snacking option.
Benefit bones – The selenium, manganese, copper and magnesium in dates not only benefits the health and strength of bones, but also helps to prevent osteoporosis.
Skin health – The vitamin C and vitamin D in dates help to maintain the health of skin as well as the smoothness and elasticity of skin.
Reduce allergic reactions – The organic sulphur in dates assists in a reduction of allergic reactions and seasonal allergies.
Benefit the nervous system – Dates contain high levels of potassium and very little sodium. Potassium helps the nervous system by allowing more oxygen to reach the brain. The oxygen as a result, stimulates neural activity and increases cognitive function.
Rich in protein and iron – both beneficial to your health.
At MY Food we love using dates in our healthy meal recipes, particularly when preparing Middle Eastern dishes, or Moroccan tagines and they feature in our homemade snack range, as they're nature's candy.
Make a date to give them a try!