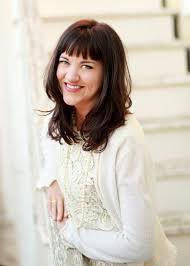 Do you sleep 6-8 hours per night? Exercise regularly? Enjoy the
MY Food
healthy meal plans to ensure you are receiving the correct balance of nutrients? Develop strong, nourishing and routine consumption of our low fat, high protein healthy food diets that are gluten and dairy free? But do you still find that your health isn't as close to 100% as you would like it to be?
Today I would like to share with you the Ted Talk of Dr Lissa Rankin, discussing the truth about your health. Lissa explores how it has become common for us all to 'ignore the whispers of the mind.' And although we may be in great physical condition, to maintain that condition and improve the quality of our health further, it is important that we explore our well-being beyond our already organised bodies! Lissa explains the importance of looking after our bodies with nourishing food ( From MY Food 😉 ), proper sleep, exercise ect. But also explains that fatigue will continue to occur even if we are looking after our bodies, should we not be looking after everything beyond that!
Have a look at Lissa's Ted Talk!
Just a little something to think about as the week draws to an end.
Wishing you all a lovely weekend.
Stay healthy 🙂