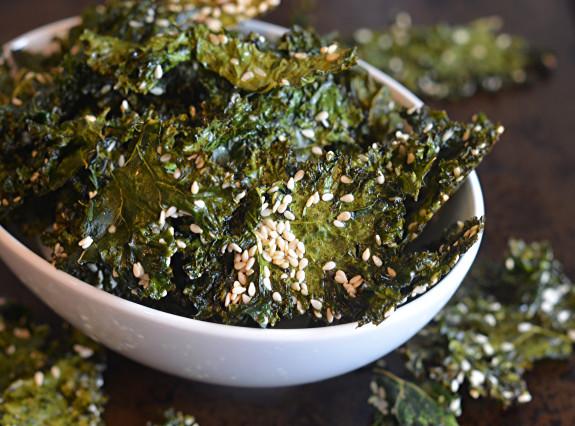 We all love a delicious snack! Especially our team here at
MY Food
when preparing your healthy food deliveries. But it can be hard to have something that is not only tasty, but also nourishing and not full of fat and sugar.
Following a weekend trip to the organic food store in Glastonbury, I was inspired by the mounds of fresh kale available and the kale crisps in store, to create my very own kale crisps. They are delicious, full of nutrients, fat and sugar free and they go really well with the MY Food vegetarian and vegan diet plans.
Check out how to make your very own:
• Get your kale! I prefer to use Lacinato kale as opposed to curly kale. As curly kale, is often a little more bitter in flavour and doesn't always make a good crisp
• Heat the oven to 150 degrees celsius
• Wash and dry the kale, then use kitchen roll to dab the kale until it is as dry as possible
• Cut the ribs out of the kale
• Cut the remainder of the leaves into squares – whatever sizes and shapes you would like to eat as crisps
• Add olive oil (or avocado oil) and sea salt to season. I like mine spicy, so I add a few chilli flakes or you could sprinkle with garlic salt
• Put kale on baking paper and place on a tray
• Bake the kale in the oven for 9-12 minutes, until crisp
• Wait 30 minutes for the kale to cool and tuck in!
Want to know what nutrients these tasty kale crisps will provide you with?
• Vitamin A – For growth and development, maintenance of the immune system and good vision
• Vitamin K – Benefits the synthesis of certain proteins in the body
• Vitamin C – Help wound healing, protects cells and keeps them healthy, maintains skin blood vessels bone and cartilage
• Vitamin B6 – Allows body to store energy from protein and carbohydrates in food
As well as . . . . Manganese, calcium, copper, potassium and magnesium! Let us know how you get on with making your very own kale crisps!! Or alternatively check out the
MY Food
snack range available as part of our
healthy meal plans
or sold separately.
Happy healthy snacking to you all!