MY Food Retreat - A Healthy Haven
1st - 6th March 2018 - Olhao, Algarve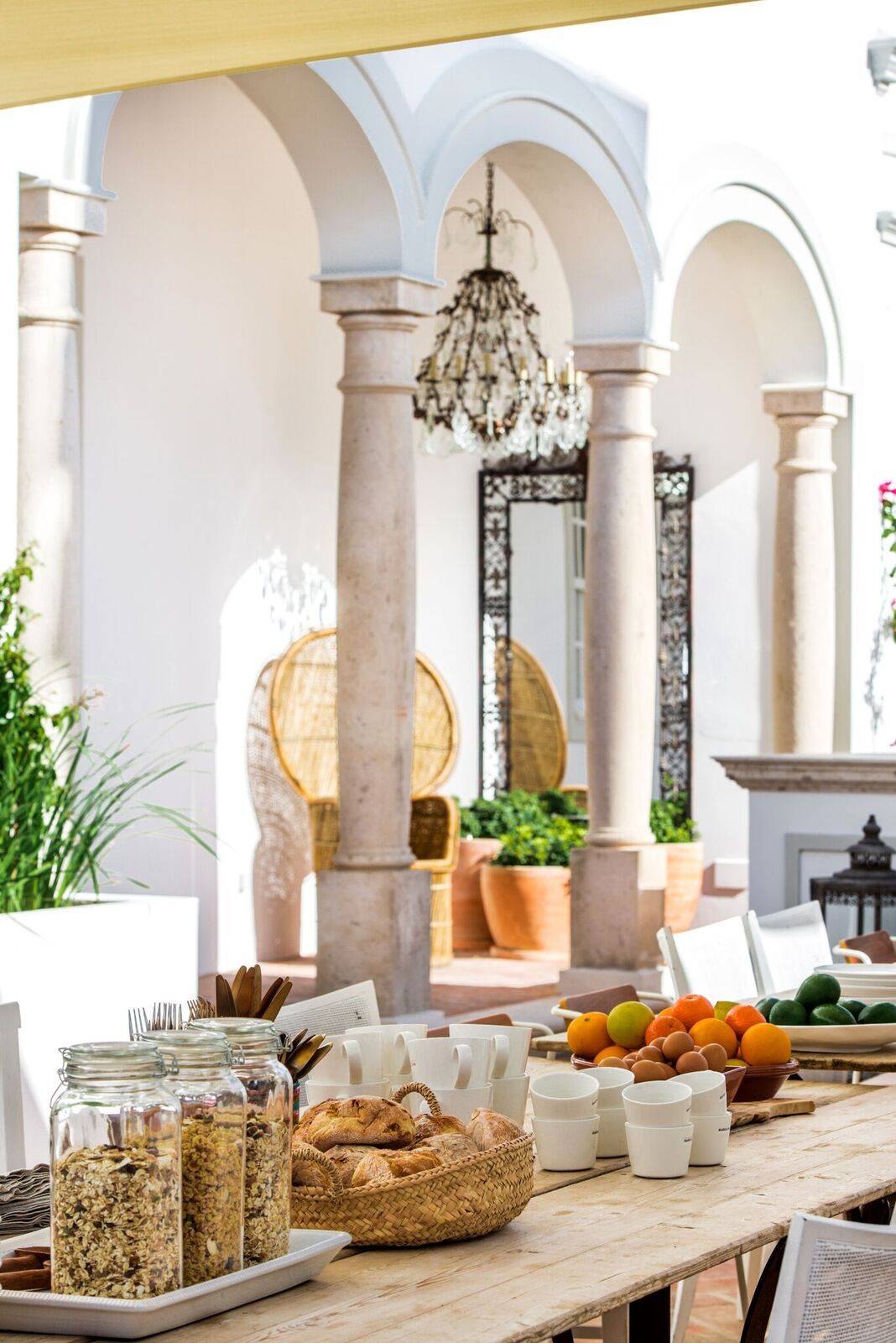 We invite you to join Nas & Angela, the founders of MY Food Lifestyle, as their guests, on an exclusive MY Food Retreat, A Healthy Haven.

Give yourself time to step away from your hectic daily routine to experience how the combined effects of eating well, enjoying time to be mindful, whilst energising your body and soul can truly enrich your life. This is your time to take a well deserved rest, to regain the peace and clarity we lose when we do too much, time to reach a deeper understanding of yourself and to feel calm from within.

Join us on a luxury five night retreat, based in a stunning, blissful and relaxing home in the heart of Olhao, Algarve. Exclusivity ensures a select group of like-minded guests can participate in the food demonstrations, join in the tailored exercise, benefit from relaxing treatments and enjoy the very special surroundings in a wonderfully creative and authentic location.
A Healthy Haven combines the pleasure of having time for you with learning about food in a friendly and relaxed environment. Each day you will be treated to three delicious, healthy and nutritious meals using locally sourced ingredients; prepared for you by Nas and our finest chef, Wayne, and based on the delicious MY Food menus. To enhance your enjoyment of food, we will host cookery demonstrations, leaving you inspired with confidence, knowledge and an array of recipes.

In addition to all the inspiration we will find in the kitchen, you will have the choice to enjoy daily meditation sessions, tailored exercise and trips in and around the local area, which is renowned as a small fishing town with a rich heritage in food and the most amazing fish, fruit and vegetable markets.
---
Retreat Accommodation
It is hard to find a more authentic, charming and luxurious home; each of the 12 bedrooms are furnished to the highest standard with beautiful décor, thoughtful touches and the modern comforts we all love to enjoy. Your private suite with luxury ensuite will be your haven, for five relaxing nights.
---
Communal Areas
Discover gorgeous spaces for relaxing, sharing learning experiences and enjoying good food. This beautiful house has hidden spaces, where you can enjoy tranquilty and comfortable living spaces to spend time with the other guests.
---
The Kitchen & Terrace
Where we will spend a huge amount of time is just delightful and equipped to a very high standard. Here we will host cookery demonstrations and share delicious meals together, creating life long memories.
There are wonderful outdoor terraces, with a heated swimming pool and eating areas, which we will inevitably be able to enjoy as the Algarve is one of the sunniest locations in Europe with over 300 days of sunshine a year!
---
There are so many special features in this unique home, we can only share a few in pictures, so we hope you will join us to explore the rest in person. Take time to decide if this unique experience is for you, click the button below to discover more about A Healthy Haven...