Meal Plan creation

Recipe Innovation.
Menu Creation.
Supplier Management.
Food Ordering.
Online Sales.


Meal Plans
1 to 28 Day meal plans it's your choice!
Meal Plans, Dinner Plans, Lunch Plans.
Personalise from more than 25 plans.
Booking Your Diet Plan
Choose from 1, 5, 6, or 7 day plans
Menus rotate every 28 days
Order before Thursday at 8.30 pm for following week
Delivered weekly on a Sunday
Receive a text with your one-hour delivery slot
Have food delivered to multiple addresses
Full personalisation with detailed nutritional information
Personal nutritional reporting with macros
Pay as you go with no commitment
My Food Meal Plans
Choose from 1200, 1400 or 1800 calories per day
Personalise from 8 delicious meal plans
Select from vegan, classic, halal or many others.
Perfect portion and calorie control
Lunch and dinner packs available separately
Meal packs for two are coming soon!
Choose your plan and personalise it months ahead!
Our 5 day plans start at £100
Online chat and phone support to keep you on track
MY Food Meal Plans
The MY Food meal plan range delivers your breakfast, lunch, dinner and snacks each Sunday ready for you to start your total eating diet plan with your breakfast each Monday morning, including everything you will need to eat for the week in a chilled hamper. Each meal is freshly prepared, cooked and chilled before being labelled with your name and dispatched to your chosen delivery address.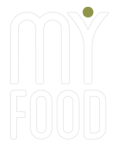 Visit Us
NutriSolve Ltd
Unit 9 School Road
Lowestoft
Suffolk
NR33 9NA