T'S AND C'S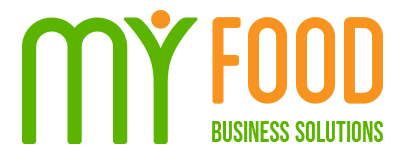 Whatever you need to know first!
Answer your challenging questions.
Will my business comply with UK law?
How does MF-BS save staff hours?
Can I manage multi productions?
How does MY-BS help increase sales?
Can I promote my recipes to social networks
Frequently Asked Questions
How do I get started?
My Food Business Solutions is an e-commerce kitchen and recipe management system, designed to embrace key areas of your business with the highest levels of operational and sales compliance. Meal prep, personalised total eating plans, recipe kits in fact any combinations of dishes and meals can simply be dropped into menus or plans.It takes just a few minutes to register start to input your recipes. It won't take more than a few minutes before you have first dish ready and analysed with a series of reports to display where ever you wish.
Can I use MF-BS Information for labelling my products?
NutriAngel provides this information to be used for your retails products your menus or just for development purposes it's up to you.
Can I create sub-recipes (component recipes)?
Just add a sub-recipe to your current recipe by simply searching and adding it in the same way you would any other ingredient.
Can I create my own ingredients?
This is part of our service if your ingredient is not in the database don't worry, just give us the details or a picture of the back of pack information, just submit the details and your account manager track, find and communicate through your account system and will inform you when the process is completed.
Weight Measurements
 Grams, kilos, Lbs, Ounces,   
Our database works with mills and grams for weight measurements. this is the only way to get accurate results and consistent reports for your recipes.
Are my recipes and custom ingredients private?
Only you can view or change your recipes and ingredients, you can share nutritional data with your 'Share link' button. 
NutriAngel works with
You can use NutriAngel with Windows, Linux, on a Mac or with an iPad or Android tablet? NutriAngel is an online application that requires a internet connected device with a javascript enabled browser.
Ordering

How do I purchase MY Food?
You can order online, or if you prefer to talk things through please call us on 01502 589999
How do Recurring Weekly Payments work?
This option is suitable for 7 or 6 day plans or Meal Packs only.
We deliver your plan on the same day each week & automatically take payment. You can manage your delivery dates in your account area, or we can do it for you.
There is no contract & you can cancel at any time with 7 days notice, simply email sales@myfood.co.uk 
Delivery

Where do you deliver?
We deliver to England, Scotland & Wales, excluding Northern Ireland, Channel Islands, Isle of Man, Scottish Highlands & Islands, Scilly Isles.
Republic of Ireland is a two day service and incurs an additional delivery charge.
Some parts of Scotland are a two day service, so if you are in any doubt please email sales@myfood.co.uk 

What days do you deliver?
We deliver on Sunday, ready for you to start with your Monday breakfast
What time do you deliver?
Standard deliveries will arrive between 8am-5pm. You will receive a text message or email enabling you to check your 1 hour time slot on the morning of your delivery.
What happens if I'm out when my delivery arrives?
When you place your order you can add notes to let us know a safe place to leave the chilled hamper if you are out.
Can you deliver to an alternative address?
Yes we can, simply provide us with the alternative address details & we will do the rest, however, we advise you not to open your hamper until you can refrigerate the contents according to the instructions provided
I bought more than 1 week, how many deliveries will I have?
We cook freshly to order & therefore we deliver weekly. So expect to receive one delivery per week, on the same day each week
How soon should I start MY Food after I receive my delivery?
We recommend you start your plan the day after you receive your delivery
Why not on the same day? Your next delivery may come late afternoon & we don't want you to be short of meals
The Plan

Does the food require heating & can it be frozen?
Some meals need to be heated; instructions can be found on the labels. We advise you to refrigerate all food as soon as possible. Most meals are suitable for freezing for up to 28 days, please see individual meals for details
Are the meals microwavable?
We suggest following the heating instructions provided, however the meals are microwavable. If you wish to microwave your meal, empty contents into a microwaveable dish & ensure that the meal is piping hot before enjoying
What can I drink during the plan?
We recommend reducing your alcohol & caffeine intake & drinking plenty of water whilst on your plan. Herbal teas are great too
Can I add protein supplements?
Yes, supplements can help increase your calorie intake, aid muscle recovery & optimise training performance
What can I do if I get hungry?
You may need to increase your calorie option, add our healthy snacks to your plan or consider a protein supplement
I don't see a best before date on the meals. Why is that & how long does the food last?
We don't add a best before date because the food is freshly cooked to order. We don't add any additives or preservatives, but your naturally packed meals are cooked fresh and will last for 7 days when stored in the fridge.
Dietary Requirements
Are MY Food meals suitable for people with a severe nut allergy?
Unfortunately not, we use nuts in some of our meals. Please contact us on 01202 697100 to discuss the severity of your allergy as in some instances we may be able to cater for you
Do you offer a vegetarian options?
Yes, we have specific Vegetarian plans for MY Food. We offer vegan plans too!
Are all meals gluten free?
No, as we use oats in some meals which can contain gluten & we use spelt.
Are all meal as dairy free?
Yes, all MY Food plans are wheat (contains spelt) & dairy free
SIXPAX plans include dairy, excluding the vegan option
Can you cater for specific religious requirements?
Yes, we offer a Halal option for MY Food.
Are the plans suitable for diabetics?
As our meals & snacks contain natural sugars, the plans are not suitable for anyone with Diabetes Type 1, or who is insulin dependent
For more information, please call us on 01202 697100 or email sales@myfood.co.uk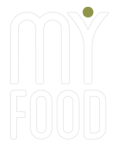 Visit Us
NutriSolve Ltd
Unit 9 School Road
Lowestoft
Suffolk
NR33 9NA